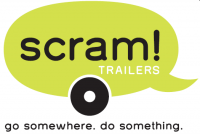 Scram Trailers make packing and unpacking easy with access from 3 sides at ground level, so there is no struggling to fit everything into your boot or roof pod above your head and no height issues either on the way there or when you reach your accommodation. More gear, more kids…less hassle!
Simply use the code "Interschools" when booking online at SCRAM.COM.AU this season and you will automatically get our discounted 14 Day rate for all bookings!
Scram Depots are located in the Northern Beaches and Hills District – delivery and collection service available on request.
Please call John on 1300 100 321
Email info@scram.com.au
Web www.scram.com.au